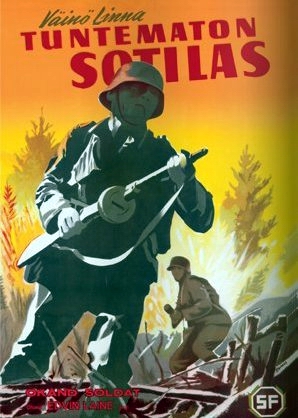 It simply has to be
Tuntematon sotilas
by finnish author Väinö Linna, published in 1953.
Not that I would be a huge fan of war novels, but I got bored of Remarque (nevermind how great his books are). At the time I found t his book
The book is describing life of a machinegun company during WW2.
It is basically a description of the whole nation of Finland in this "microcosmos" of a group of soldires. Each and everyone has a different background or political attitude, it causes some conflicts but yet they are able to go together through the horrors of war.
They die, they go on, they say farewell to the dead mates and they welcome new friends.
It is a very touching book, but not your typical war novel. It has this certain spirit that no other book about WW2 has.
Not to mention the book was very popular and in few years after it was released, a movie was made. It was also very successfull, cinemas were really full for that time. Re-make of the original movie was made in 1985 (but it wasn't as successfull as the original). In Finland they show both movies (one every second year) on their Independence day (December 6).